If you would like to receive a payout using the PayPal payment method, you will be requested to register an account at Tipalti, our payout provider (this is required on your first PayPal payment).
1. After the safety check, you will receive an invitation email. You should look for the "Invitation to Tipalti payout portal" email. If you do not find this email in your inbox, please check the spam folder.
Follow the provided registration link to the Tipalti.
2. After opening the registration link, you will be asked to enter your password and security question/answer (this is important in case you would need to change your Tipalti password).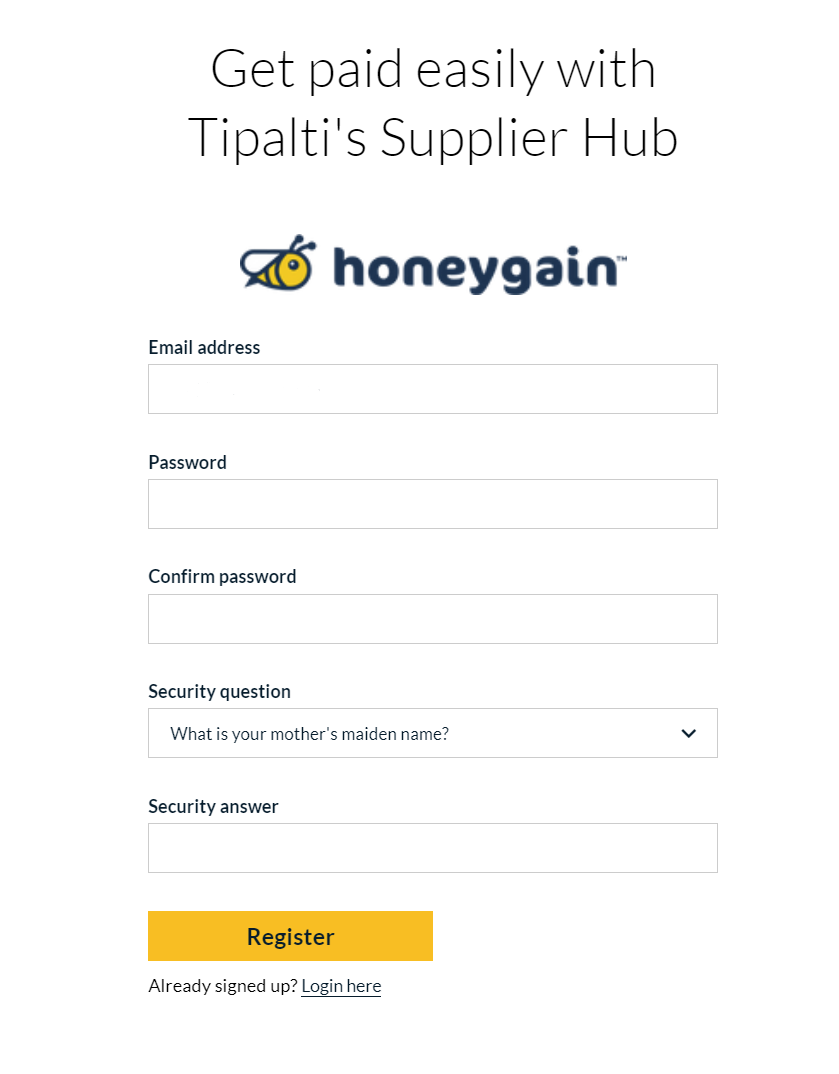 3. After your first login, Tipalti will require you to complete a 2FA - 2 Factor Authentication. For this, your mobile phone number will be needed. You will need to verify your account using a code that will be sent via a message to your phone.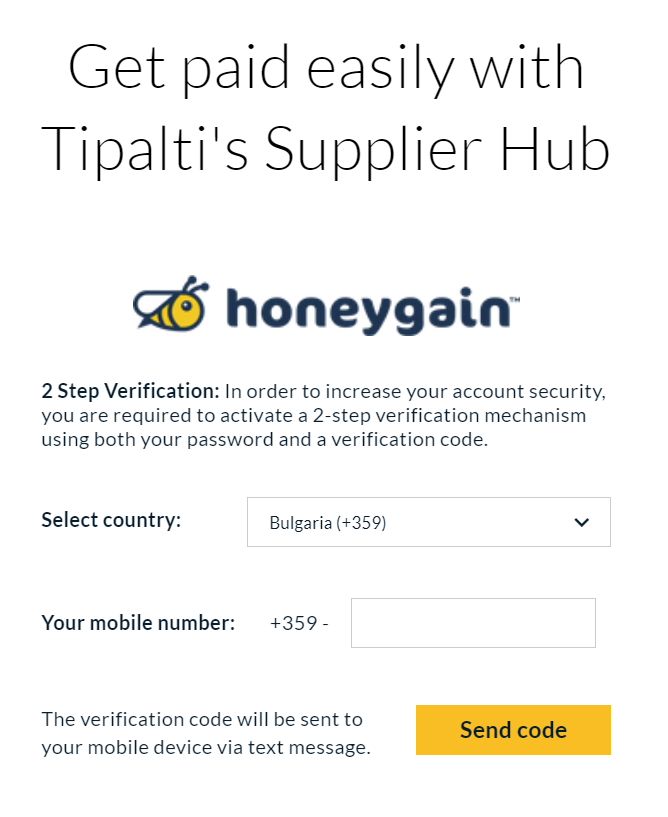 4. In Tipalti Supplier Hub, on the Payment Details tab, you will be required to enter your contact details.
(please note that, unlike Honeygain, PayPal does not work all around the world, please check Tipalti Payment coverage for further information)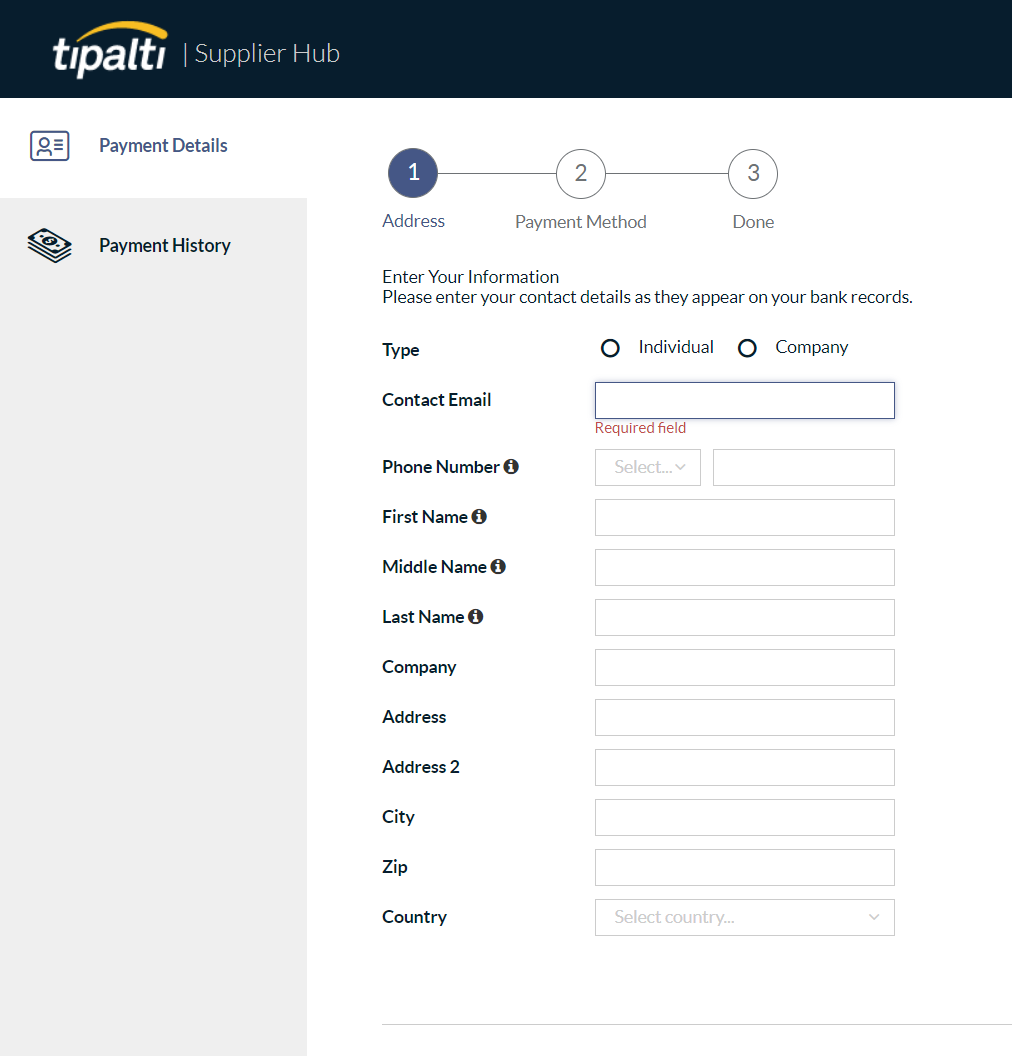 If you receive the following error message during the Tipalti registration process "your PayPal account name and the name you entered do not match", please follow this link: Error: The account information could not be validated by PayPal
5. In the Payment Method step, you will need to select your required currency and enter your PayPal account email address.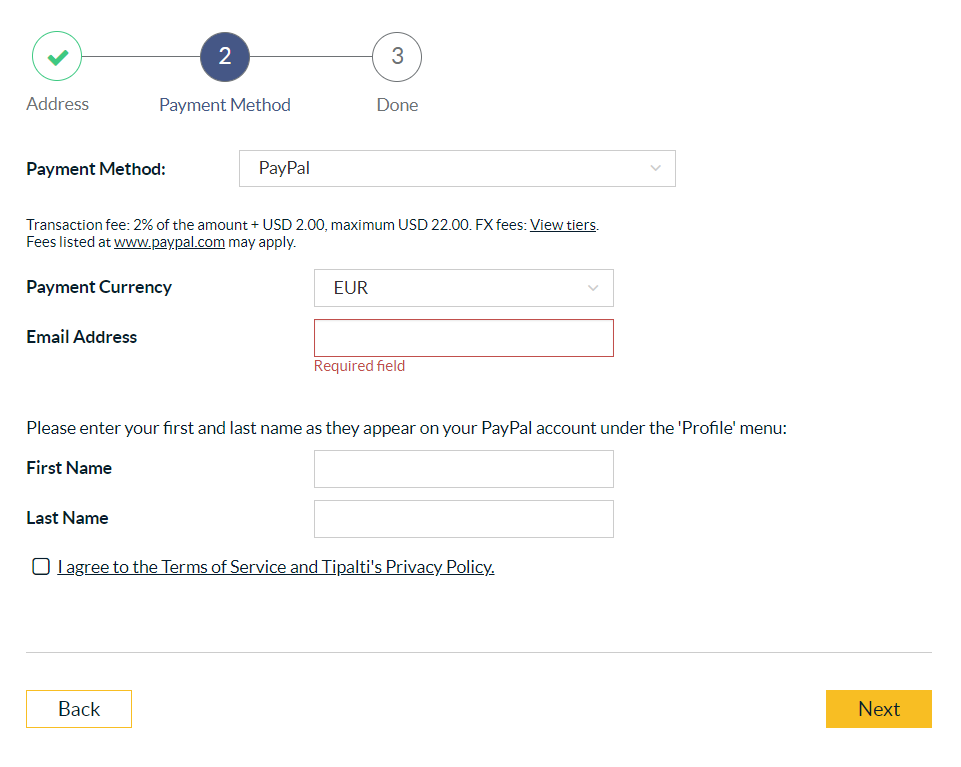 Please keep in mind that certain fees are applied: What are the payout fees?
6. You are all done! You will receive the payout in 2-3 business days.
Sometimes, your requested payout might get declined without reaching you. What to do if I have not received my payout?