MetaMask is a web browser extension and a mobile application that acts as a cryptocurrency wallet. It can be used to receive JumpTokens for sharing your internet bandwidth. It can also be used to authenticate yourself on JumpTask Dashboard.
If you do not have MetaMask installed on your web browser or mobile device, please take a look at the official MetaMask documentation on how to install it and set it up on your web browser and mobile device here.
Once you have MetaMask installed and configured, you can find (and copy to clipboard) your public wallet key (also known as the wallet ID) by tapping on the indicated area in the screenshot below: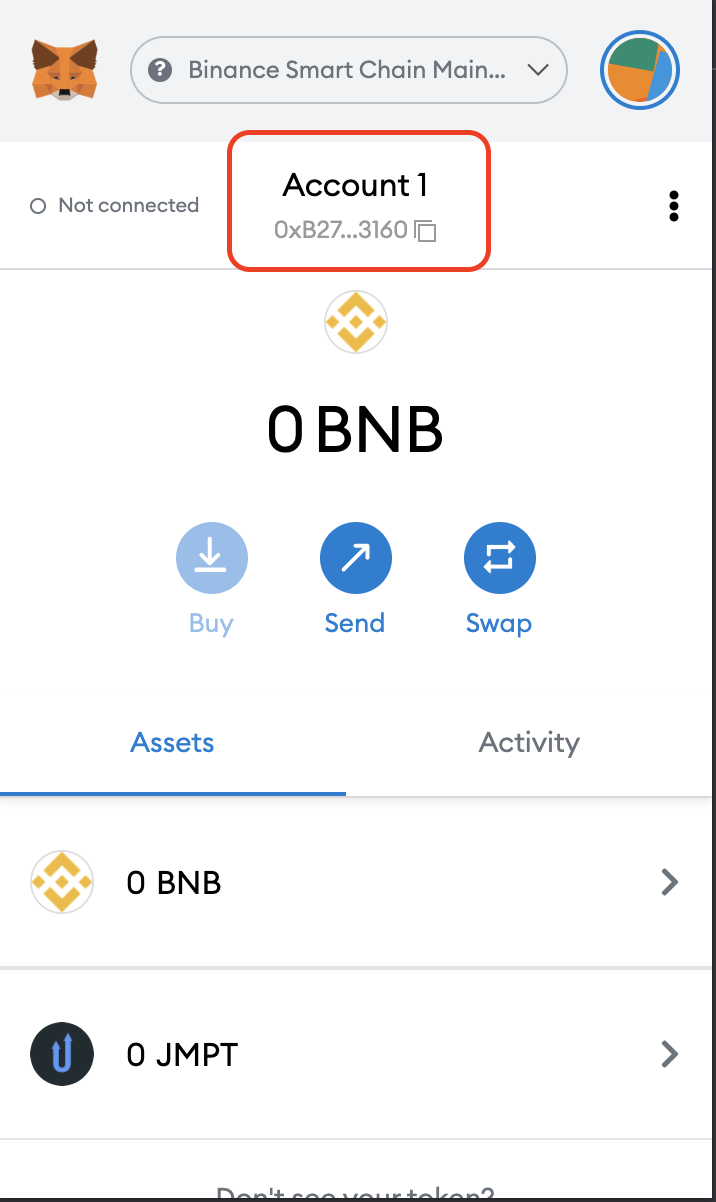 You will need this ID when requesting payout in JumpTokens
In order for the JumpToken (JMPT) to appear in your wallet as a currency, you would need to import this token manually to your Metamask wallet. Instructions on how to do so can be found here.