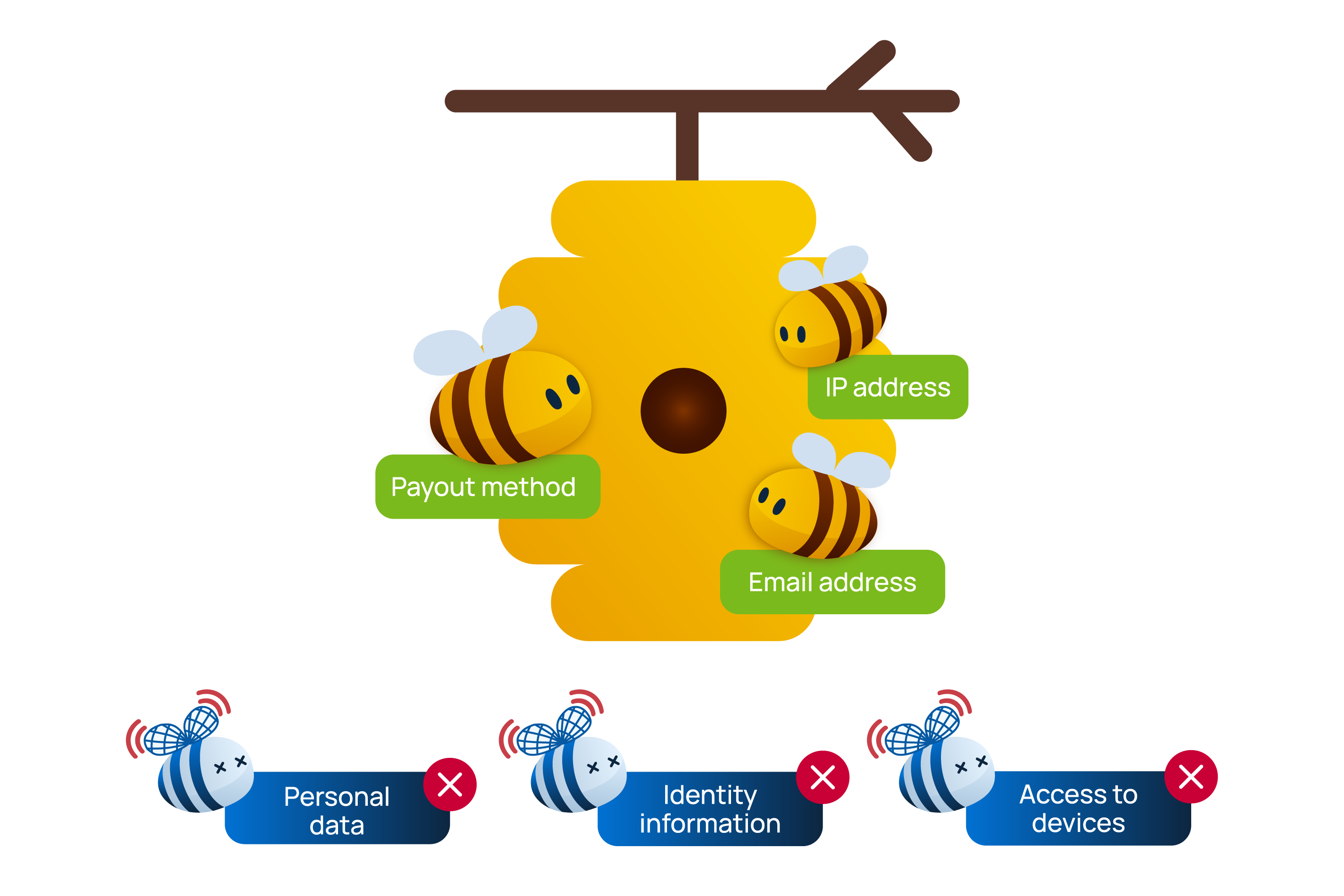 Your security is important to us. And as the queen bee knows her bees, we know our business partners!
We don't gather any data from our users. The only data we will have is what will be necessary for the service. This includes your email address, your IP address, and your chosen payout methods.
Honeygain's app connection is inaccessible by outsiders and is fully encrypted, guaranteeing that the private information is unreachable. Rest assured and make money from home without any security threats!