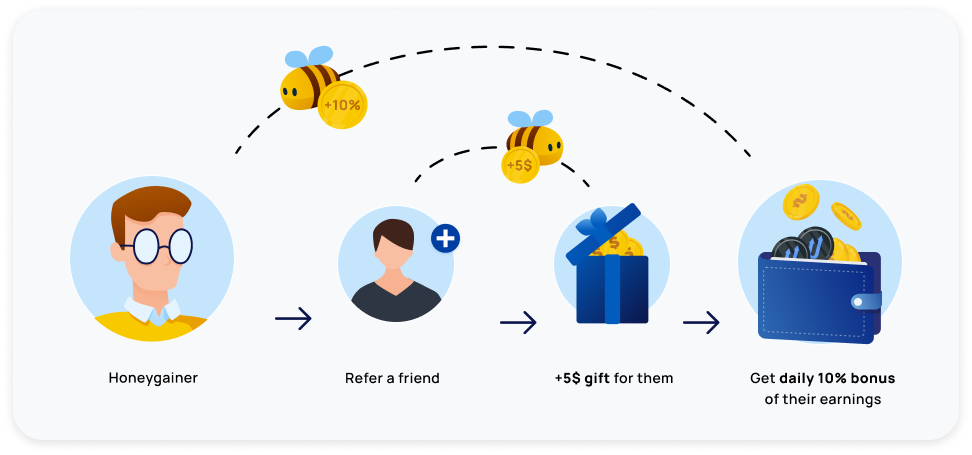 Once you invite your friends to sign up for an account with us and your friends start sharing their internet bandwidth with Honeygain, a 10% bonus of their daily earnings will be added to your account. Please note that only the immediate/actual earnings of your referrals are counted. That means that you would not get the 10% of their $5 sign-up bonus or income from their own referrals (your referrals' referrals).
Everyone who signs up for a new account using a referral link or code will receive $5 worth of credits into their total credit count.
If you had switched to JumpTask mode, it is irrelevant whether or not your referrals did too - you would still receive the 10% bonus of your referrals' earnings to your JumpTask wallet.
If you want to learn how to invite your friends to join Honeygain as your referrals, please click here.