The process of unlocking the achievements is very basic. To unlock them, you have to do the following:
Download the Honeygain app itself;
Install the app and run it;
Log in with your credentials;
Press "Unlock achievements" on the web dashboard.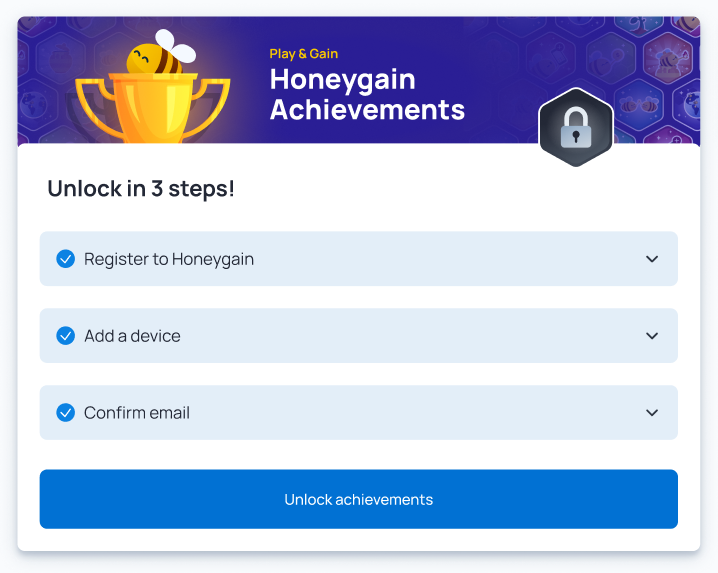 If you are not a new user, simply having an active device in the last 14 days is sufficient to unlock the achievements. Simply go straight to the "Unlock achievements" button to open them.