Achievements is a gamification mechanic made to make your passive income more fun. They are not too different from the usual achievements you see in, for example, video games, where you get rewarded for completing specific tasks and objectives.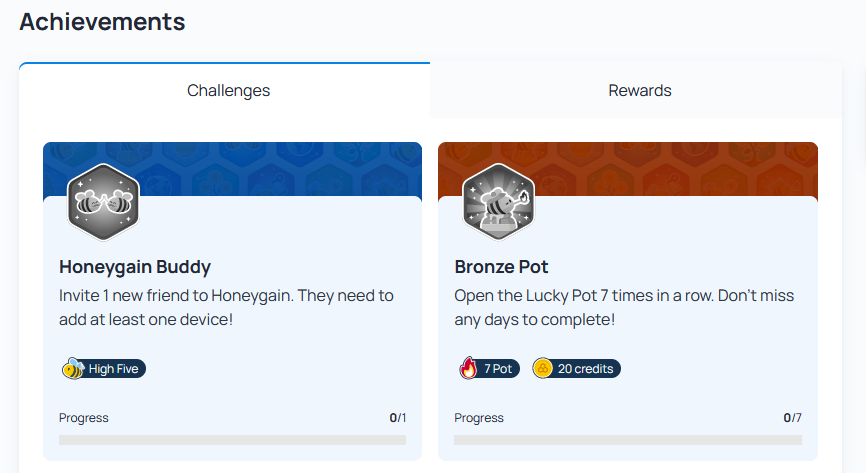 Here on Honeygain, there are three types of rewards that you can get for completing tasks that are shown on the web dashboard:
Stickers — small images/badges that showcase your achievements. They can be used in your social media posts and elsewhere.
Streaks — these rewards are based on repeating a certain action every day. For example, opening the Lucky pot. The more you do this action (are on a longer streak), the bigger the reward you will receive.
Credits — self explanatory in a way. Some achievements are rewarded in credits, increasing your overall earnings with a fun twist.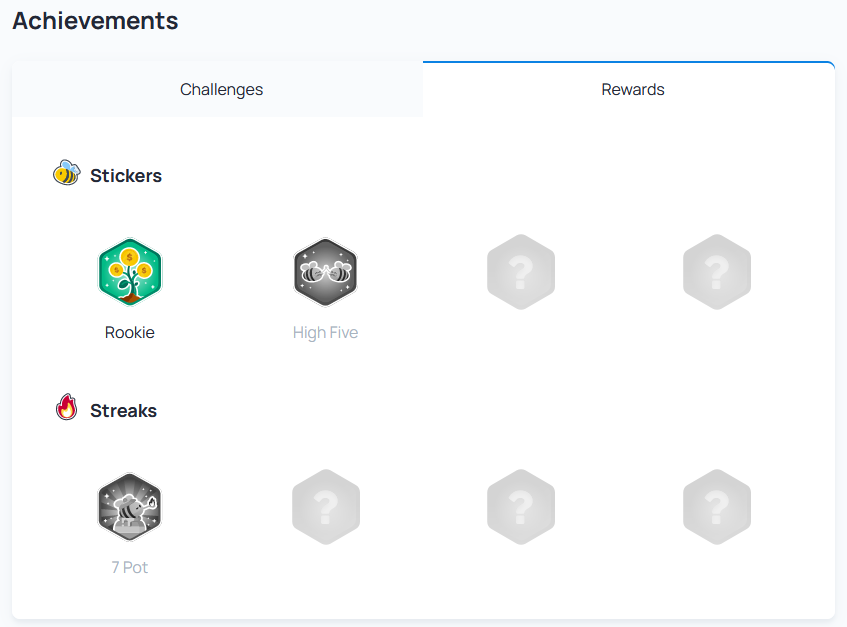 The instructions on what you must do to get rewarded are provided under each achievement. Once you complete the provided objective, you will get rewarded.
Achievements are not mandatory to use. You can either participate and attempt to collect them or not — it is solely up to you.
Currently, the achievements are available on the web dashboard of Honeygain that appears on desktop devices. Achievements will be introduced to Android versions of Honeygain in the future.