If you are an active Honeygain user, a notification on the Dashboard right side corner will show up, that you can win credits daily. Simply click on the "Try Your Luck!" button to open Lucky Pot.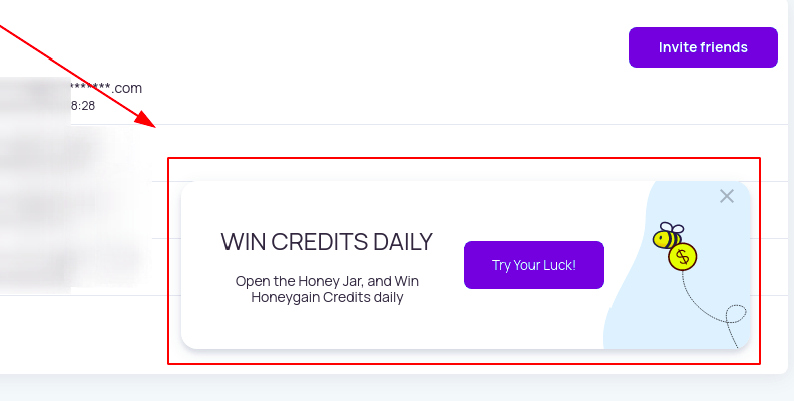 You'll be greeted with a Lucky Pot, that looks like this: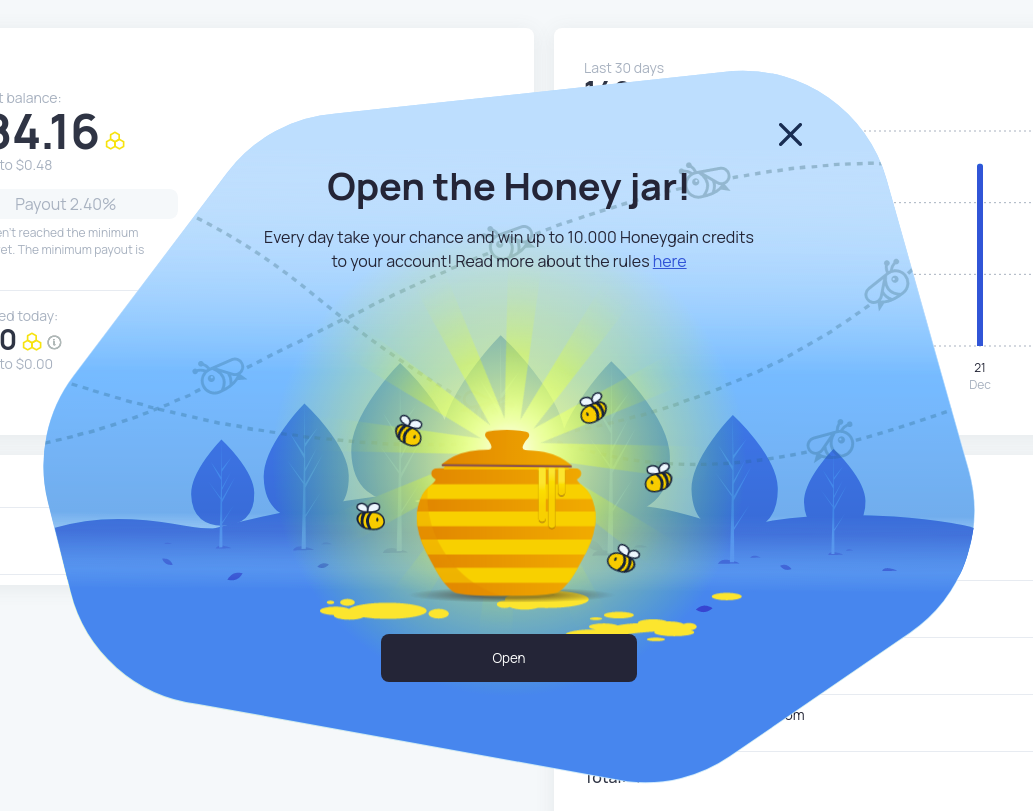 Once you click on the "Open" button, you'll get a random amount of credits (up to 10 000 Credits, or $10):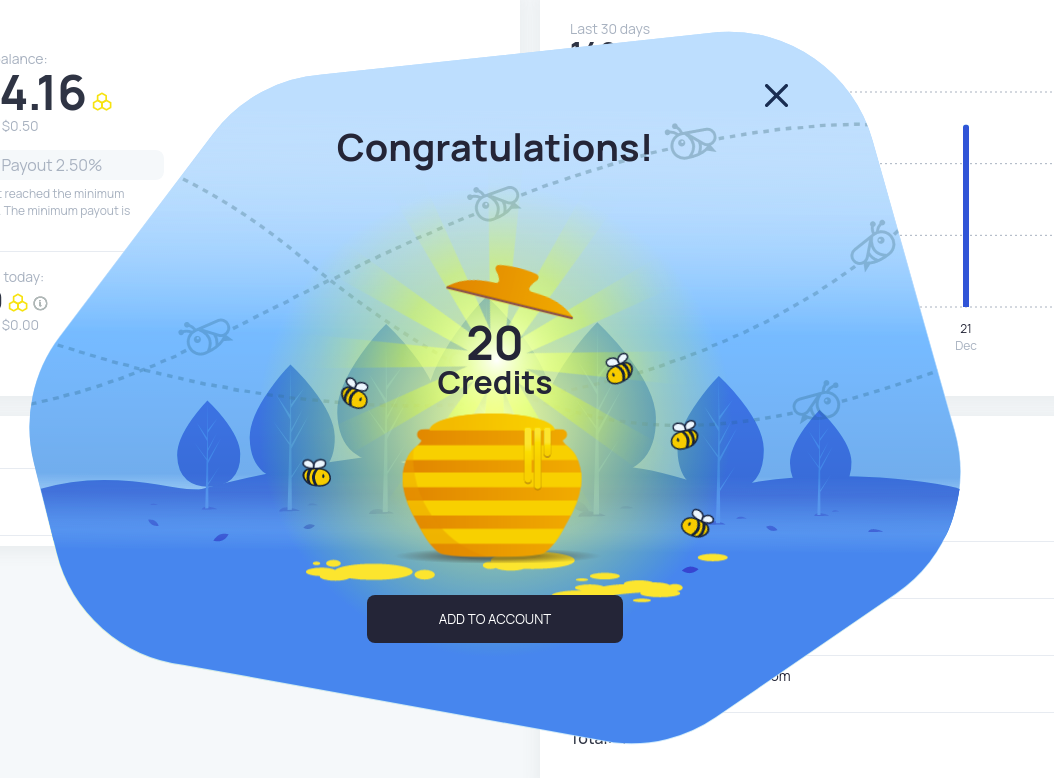 Credit will be added to your Total Credit balance instantly. Good luck!